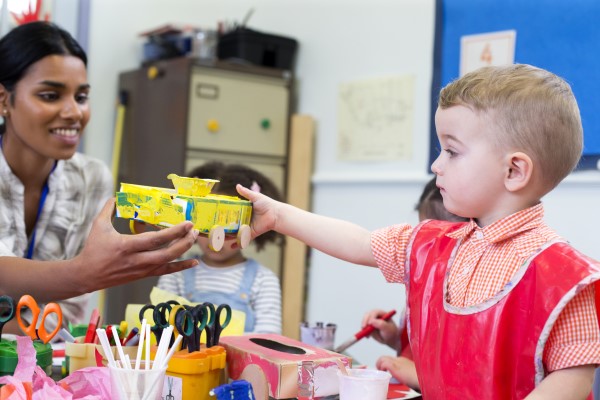 The aim of the Re-Creation Station is to promote the 2nd 'R', reuse. The Re-Creation Station promotes reuse in a fun, creative and practical manner.
As part of a field trip and some in-class presentations, students spend approximately 30 minutes making a craft with Re-Creation Station materials. The Re-Creation Station is also a popular venue at special community events. It is set up at these events on the invitation of event coordinators.
The materials in the Re-Creation Station are donated to the program by businesses, residents and the community. Below is a list of materials accepted for reuse at the Re-Creation Station. Donations to the program need to be clean. Please contact us before dropping donations off at either location.
Material Donations Requested:
Beans and Seeds
Bottle Caps
Buttons and Clothespins
Corks
Crayons (used)
Egg Cartons
Greeting Cards
Lids
Packing Peanuts
Paper Bowls, Plates, Cups
Pine Cones
Plastic Cutlery
Popsicle Sticks
Puzzle Pieces
Ribbons and Lace
Sponges
Thread Spools
Berry Baskets
Wall Paper Samples
Wrapping Paper
Yarn
CD's
Anything Clean and Reusable
Beans and Seeds
Bottle Caps
Buttons and Clothespins
Corks
Crayons (used)
Egg Cartons
Greeting Cards
Lids
Packing Peanuts
Paper Bowls, Plates, Cups
Pine Cones
Plastic Cutlery
Popsicle Sticks
Puzzle Pieces
Ribbons and Lace
Sponges
Thread Spools
Berry Baskets
Wall Paper Samples
Wrapping Paper
Yarn
CD's
Anything Clean and Reusable